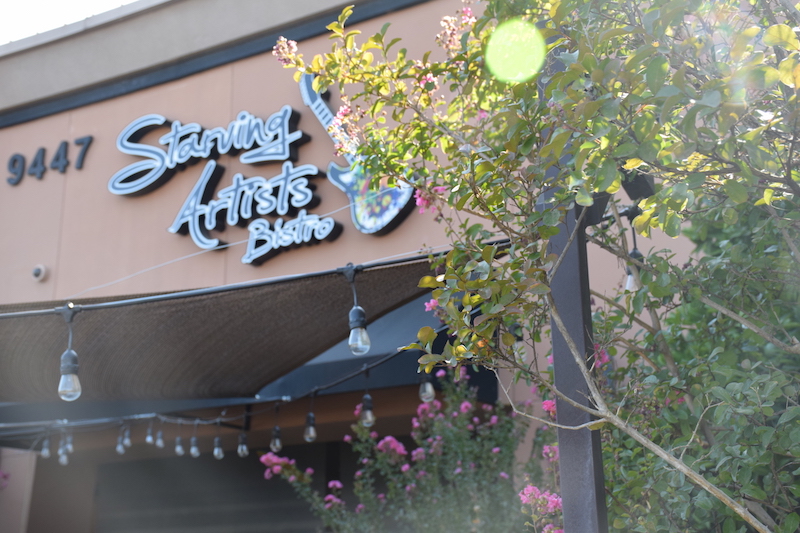 A Work of Art
on Every Plate
We started Starving Artists Bistro to give Fresno's artists, musicians, and performers a stage and an audience to share their passion with. Our menu reflects the creativity and local-flavor of our artists. From juicy burgers to tender short ribs, and a full selection of wine and spirits, every item displays our commitment to quality and passion for flavor.
9447 N. FORT WASHINGTON
FRESNO, CA
(559) 433-0133
Tuesday-Saturday 11am-10pm
Sundays 11am-8pm
Closed on Mondays
LOCAL FOOD +
LOCAL ARTISTS
Starving Artists Bistro is Fresno's premiere venue for artists and performers to express their passion. Much of our decor is a showcase of work created by local artists and is available for purchase. We are proud to have featured thousands of talented performers from Fresno and around the country on our stage. And that number continues to grow, because our stage and equipment is open to performers during our normal business hours.
Experience Starving Artists Bistro right now. Listen to a soundtrack of some of our favorite performers or visit Facebook watch live.
Here's a taste